Good Morning and Happy Monday! I hope everyone had a lovely Easter. We had a busy day on Saturday with 5 runners at Musselburgh for the first Scottish turf race day of the year. Our first runner in the 4.10pm was MOONSTONE BOY, who made his racecourse debut and ran an absolute cracker for The Duchess of Sutherland, under Andrew Mullen to finish a fantastic 3rd. Absolutely delighted with him! He is pictured below post race looking rather happy with himself.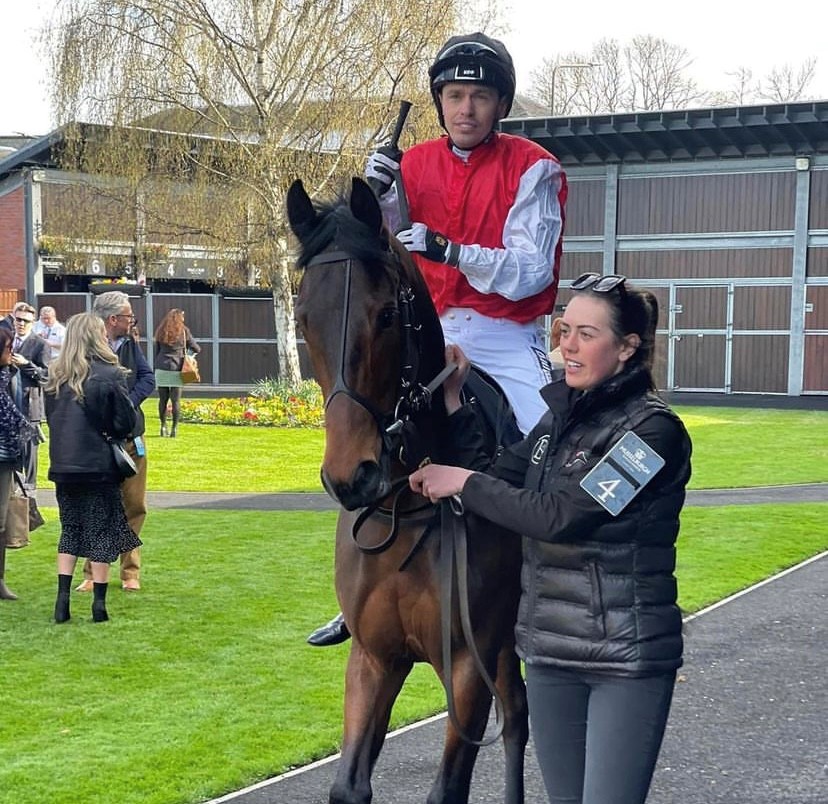 SHOWMEDEMONEY also ran a great race finishing 3rd in the 5.20pm under Andrew Mullen for owners, Cool Jazz. He stayed on to the line. OUR DICKIE finished 5th in the same race under James Sullivan. BASHFUL finished 4th in the 5.50pm under Andrew Mullen, for owners Lycett Racing and BULLS AYE finished 8th for Mr Gerry McGladery. A very busy day for the team but Ailsa, Hannah and Anita managed it effortlessly. Pictured below is us sporting our new jackets and gilets from Bloomfield's Raceline; we absolutely love them!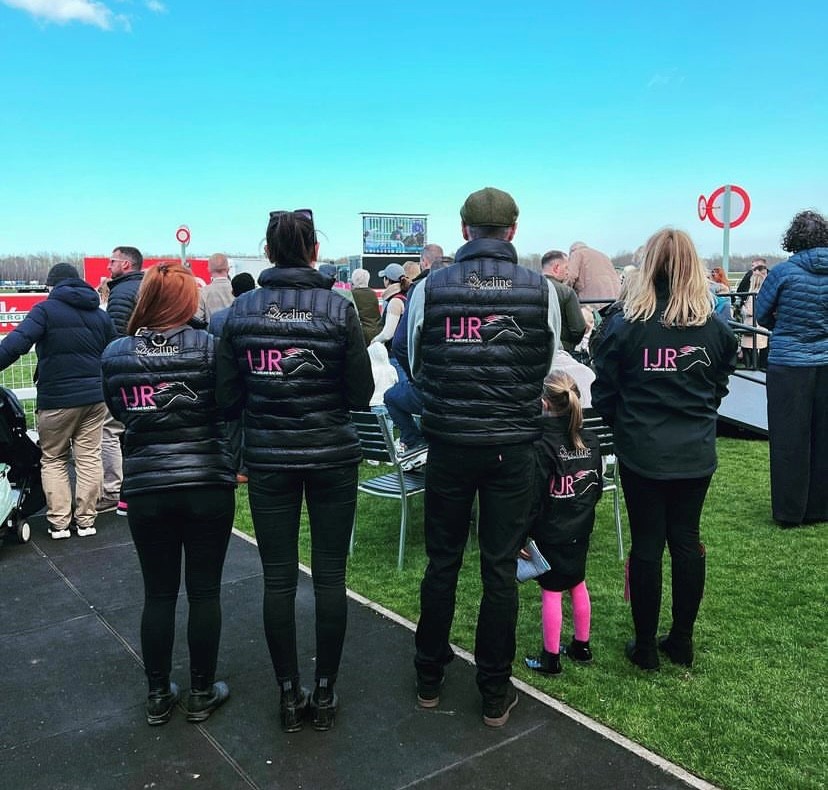 Before heading to Musselburgh we had a usual busy Saturday. It was a lovely day so made it all that bit easier! All of the horses worked well up the all weather and round the grass. We also managed to get plenty of them turned out in the sunshine for a couple of hours too.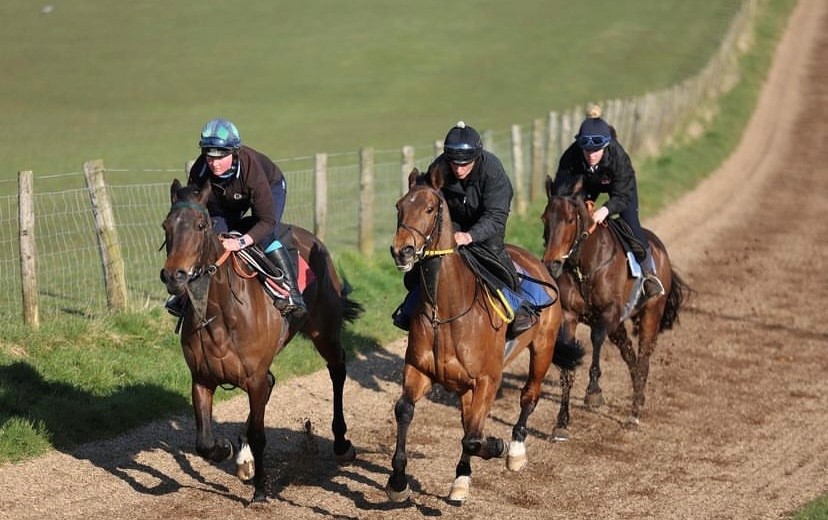 Today we head to two tracks with four runners in total. Wishing their owners the best of luck:
Redcar:
2.51pm- ZEGOS SURPRISE, ridden by Andrew Mullen, owned by Mr I. J. Jardine
3.26pm- PARAMARIBO, ridden by Andrew Mullen, owned by Mr C. H. McGhie
4.36pm- ABOLISH (pictured), ridden by Andrew Mullen, owned by Lycett Racing
Wolverhampton:
5.13pm- GISELLES IZZY, ridden by Saffie Osborne, owned by Sons of Stirling